ICAN 6 [..] acaba de ocurrir en la universidad local. No del todo seguro de que debería estar asistiendo, lo hice. ¡Fue una revelación! Descubrí que lo que realmente estábamos haciendo era construir un atlas costero. Descubrí que los grupos de todo el mundo habían hecho cosas similares y estaban mucho más avanzados que nosotros en la curva de aprendizaje. Descubrí que era importante diseñar sistemas de datos para que el intercambio fuera integral. Y lo más importante, me hicieron sentir bienvenidos los asistentes internacionales.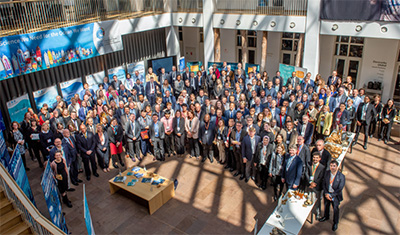 Detalles

Publicado: 28 Mayo 2019

28 Mayo 2019
ICAN was represented by Steering Group Member Ned Dwyer at the recent 1st Global Planning Meeting for the UN Decade of Ocean Science for Sustainable Development, held in Copenhagen, Denmark from 13-15 May 2019.
As was mentioned more than once  during the meeting the UN Decade offers the ocean community a once-in-a-life-time opportunity to join efforts, mobilise resources, create partnerships and engage governments and other stakeholders in moving towards "the Ocean We Need for the Future We Want".
Leer más: ICAN contributes to planning for UN Decade of Ocean Science