ICAN 6 [..] just happened to be occurring at the local university. Not entirely certain that I should be attending, I did. It was a revelation! I discovered that what [we] were really doing was building a coastal atlas. I discovered that groups around the world had done similar things and were significantly further along the learning curve than us. I discovered it was important to design data systems so that sharing was integral. And most importantly, I was made welcome by the international attendees.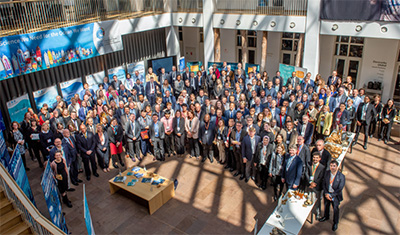 Details

Published: 28 May 2019

28 May 2019
ICAN was represented by Steering Group Member Ned Dwyer at the recent 1st Global Planning Meeting for the UN Decade of Ocean Science for Sustainable Development, held in Copenhagen, Denmark from 13-15 May 2019.
As was mentioned more than once  during the meeting the UN Decade offers the ocean community a once-in-a-life-time opportunity to join efforts, mobilise resources, create partnerships and engage governments and other stakeholders in moving towards "the Ocean We Need for the Future We Want".
Read more: ICAN contributes to planning for UN Decade of Ocean Science