National Marine Plan interactive is about to reach 400 layers. This represents a huge data resource for marine planning stakeholders, available on their own PC. We have come a long way in the last few years in making data available on-line.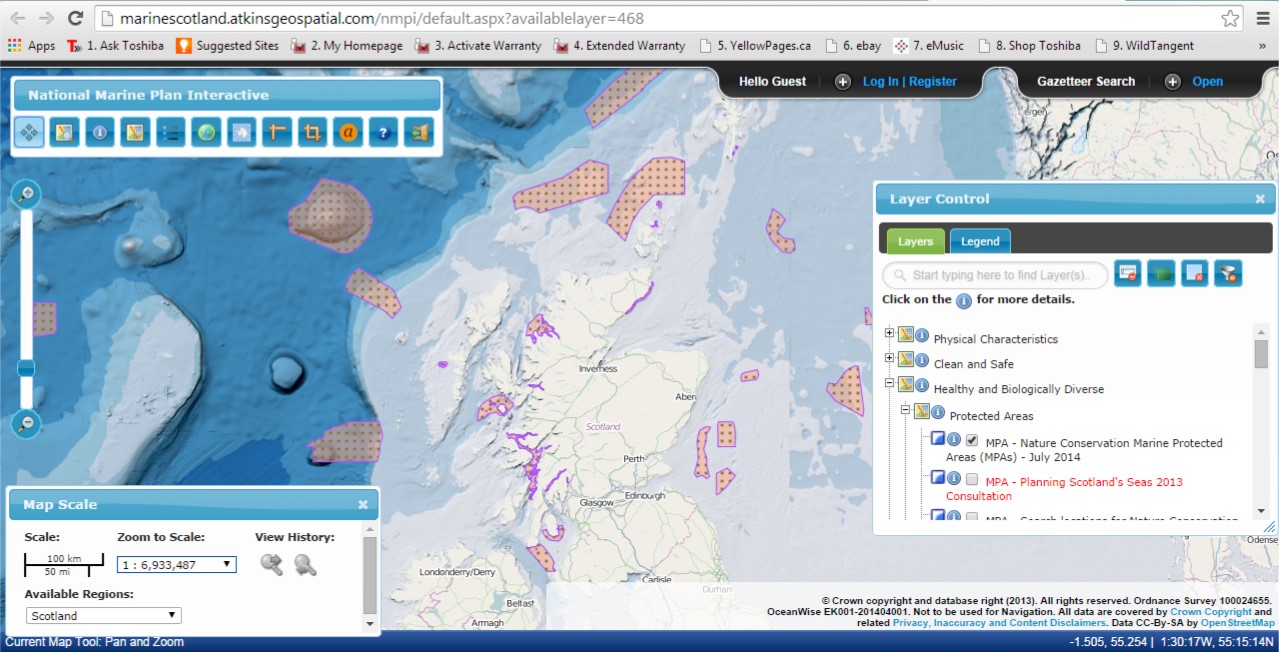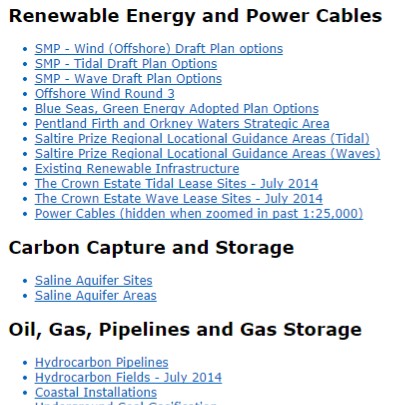 New data layers continue to be added and amongst recent layers are the 'Marine Protected Areas' designation and 'Draft Special Protection Areas' made in July 2014. Also, all the draft National Marine Plan maps, on which Marine Scotland consulted last year, can now be found in a new section called 'Draft National Marine Plan – 2013' as an archive of the spatial data in the draft plan. Updated data sets for these maps will be added to NMPi.
If you would like a url to a specific data layer to use in documents (which will open NMPi with that data layer turned on), you can obtain these from a new feature - List of available layers (copy the short cut under the hyperlink).
Marine Scotland continues to work with its partners Scottish Environmental Protection Agency (SEPA), Scottish Natural Heritage (SNH), Joint Nature Conservation Committee (JNCC), the Marine Alliance for Science and Technology Scotland (MASTS) and the emerging regional marine planning partnerships, to develop layers that will be relevant and valuable for both national and regional marine planning.
Feedback on NMPi is always welcome and can be e-mailed to Esta dirección de correo electrónico está siendo protegida contra los robots de spam. Necesita tener JavaScript habilitado para poder verlo.