COINAtlantic is searching for data providing organizations willing to participate in a pilot project to use and give feedback on a Data Accessibility Self-Assessment Tool. The tool is for use in data providing organizations to develop a benchmark to monitor progress in improving the organization's policies and procedures for providing effective and easy access to the data and information held by them. The data accessibility principles used in the tool is an aggregation of four documents: the Organisation for Economic Co-Operation and Development's Principles and Guidelines for Access to Research Data from Public Funding; the Government of Canada's Operating Principles for the Open Government site; the United States Memorandum on Open Data Policy; and the G8 Charter for Open Data . The 11 principles are shown in the Table 1.
Table 1 Data Accessibility Principles
1. Open Data by Default 
2. Completeness 
3. Primacy 
4. Timeliness
5. Ease of Physical and Electronic Access 
6. Non-discrimination 
7. Licencing 
8. Permanence 
9. Usage Costs 
10. Supporting Use
11. Evaluation
For each principle one or more evaluation ladders have been developed with questions designed to assist the user in positioning their organization's policies and procedures on the ladder. A sample evaluation ladder for the Evaluation Principle is shown below.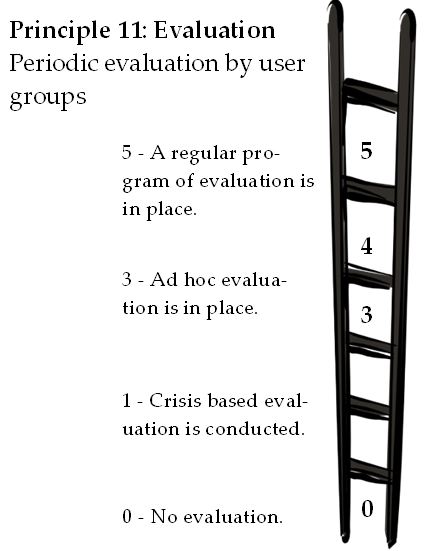 Following the pilot project, the feedback from the data providing organizations that used the tool will be incorporated. If you would be willing to test out this self-assessment tool and share your scores and comments with COINAtlantic, contact Andy Sherin Esta dirección de correo electrónico está siendo protegida contra los robots de spam. Necesita tener JavaScript habilitado para poder verlo. Reporting on the use of the tool will not divulge the source of any scores shared with COINAtlantic.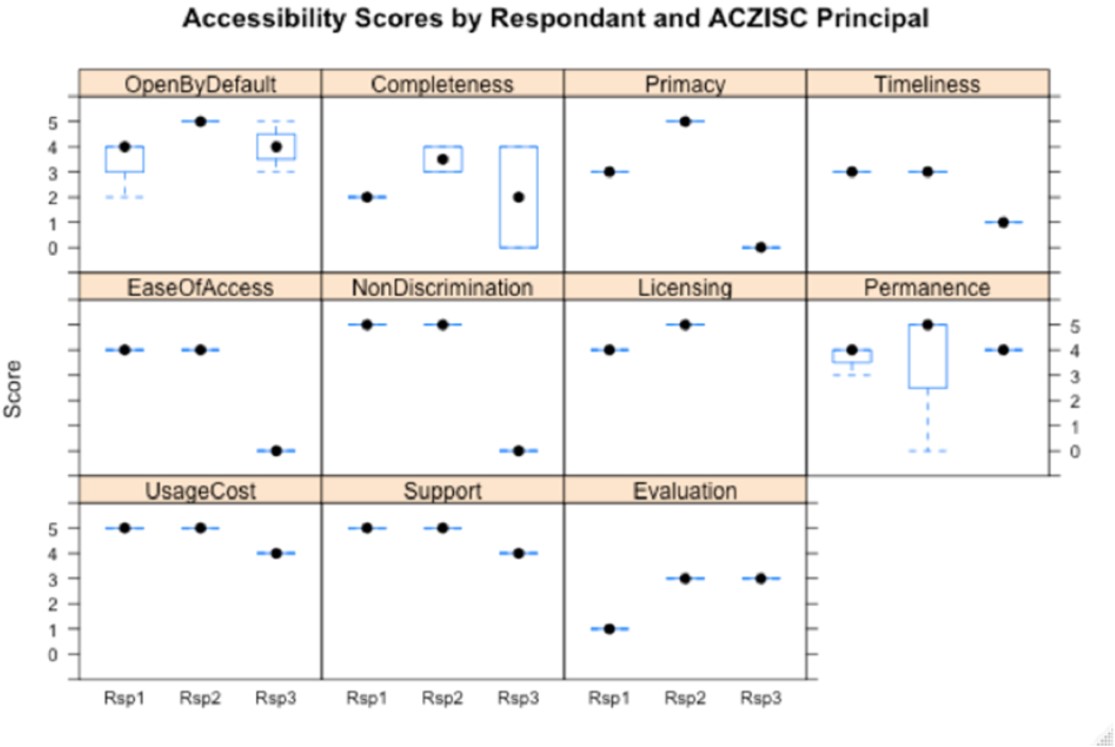 Funding for the development of the tool came from the Adaptation Platform, Natural Resources Canada.