Detalles

Publicado: 05 Marzo 2016

05 Marzo 2016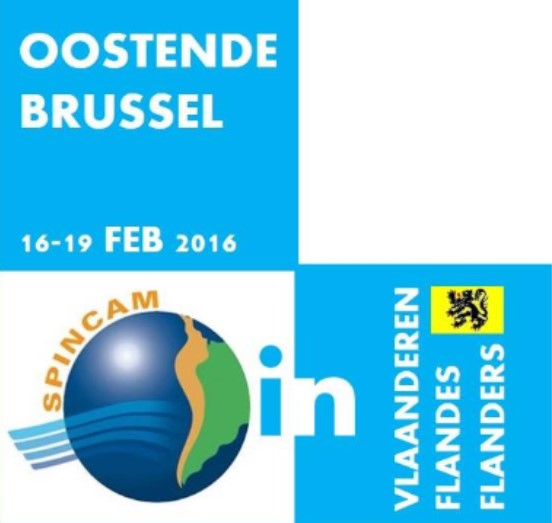 Jointly organised by IOC-UNESCO, the Permanent Commission for the South Pacific, the Government of Flanders and the Flanders Marine Institute (VLIZ) in the cities of Ostend and Brussels (Belgium), the SPINCAM week in Flanders included three key events of which two were hosted by the IODE Project Office in Oostende: Ostend, 16-17 February 2016: SPINCAM and OceanTeacher workshop on ocean governance and sustainable ocean based economy; Ostend, 18 February 2016: Interaction between SPINCAM and the Flemish research community.
Funded by the Government of Flanders, the SPINCAM project was first approved in 2008 and is currently concluding its second phase. It has been developed since 2009 under the coordination of IOC-UNESCO, through its Marine Policy and Regional Coordination Section with valuable contributions on data and information from the IOC Project Office IODE, and at regional level by the Permanent Commission for the South Pacific.
Resources
Visit the SPINCAM web site http://www.spincamnet.net
Documents from the SPINCAM Week in Flanders can be found at http://ioc-unesco.org/index.php?option=com_oe&task=viewEventDocs&eventID=1770
SPINCAM is a member of the International Coastal Atlas Network.
Detalles

Publicado: 11 Junio 2017

11 Junio 2017
Gateway Team, Division of Community Resilience and Regional Programs
Office of Planning & Development, New York Department of State
Esta dirección de correo electrónico está siendo protegida contra los robots de spam. Necesita tener JavaScript habilitado para poder verlo.
Focus on Data!
Great Lakes folks, and specifically those in the Lake Erie and Niagara River Watershed, will be pleased to hear that, in partnership with Erie County Environment & Planning, we've started adding information from a watershed Atlas they have developed.  There are now 14 new datasets related to their mapping effort available on the Gateway with another batch coming soon.  These are state-wide and in some instances region–wide datasets that Erie County used in developing their Atlas.  You can find the information by simply searching on "Lake Erie", here is a link to the map viewer with all of the new datasets added to the view: Lake Erie & Niagara River Watershed.
In addition to more Lake Erie & Niagara Watershed data, Long Island Sound-Centric folks should stay tuned for the next Gateway Update…
As always we appreciate suggestions regarding additional geospatial information that you would help you in your work or to understand your world around you.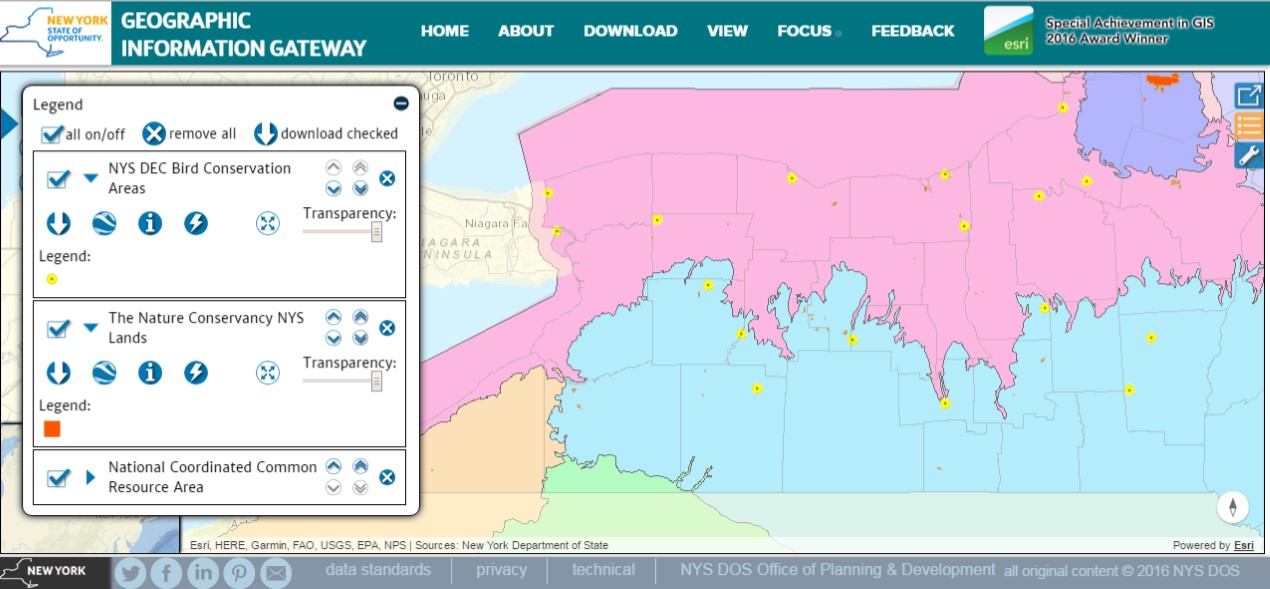 Download Away!
About two weeks ago some astute users notified us that there were issues with downloading some of the datasets.  We identified the issue and it was in effect a "switch" that hadn't been turned on for datasets that we've added since the beginning of the year.  This has been rectified and all datasets that are indicated as available for download are now telling the truth!  A big Thank You to those who provided us feedback on the bug, keep up the great work! 
The Numbers
We had a BIG month in April with some major milestones achieved and surpassed. On Thursday, 27 April, the Gateway exceeded 100,000 pageviews and surpassed 18,000 visits since its launch on 29 September  2015.  April 2017 experienced the third highest monthly visitor count out of the 19 months the site has been publicly available, the two higher months were October 2015 (essentially the month of its launch) and June 2016 (when we first sent an eblast about the Gateway out to the local government listserv with over 13,000 recipients).
Social Media
The facebook and Twitter icons at the bottom of Gateway pages link directly to our facebook page https://www.facebook.com/informationgateway/ and twitter account https://twitter.com/NYGateway You can stay up to date on facebook and/or by following our twitter feed. Please like us and share us on fb and retweet! As always, please don't hesitate to provide feedback on your visit to the Gateway so that we may continue to improve on it's usefulness and your experience.