Detalles

Publicado: 05 Marzo 2012

05 Marzo 2012
The Marine Irish Digital Atlas (http://mida.ucc.ie) launched in 2005 is still increasing its user base. The figure shows how the total number of visits and the number of unique visitors increased into 2011. This is due to the ongoing effort of the MIDA team to ensure that the data in the atlas is up-to-date and that new data layers are being constantly added. This is in no small part due to the work of Ivan Portugues Molla and Hector Barco both of whom contributed to MIDA under funding from the EU's Leonardo da Vinci programme, which offers graduates the possibility to get relevant work experience outside of their home country in another EU State.
A sunnier climate eventually called Iban and Hector back home to Spain and while we miss them greatly, we are delighted to welcome David Roig Cervera, who started a MIDA internship under the European Socrates Erasmus programme in March 2012. This year is shaping up to be equally exciting as Coastal and Marine Research Centre, University College Cork, Ireland (CMRC) received funding from IODE for a MIDA facelift and technology upgrade, and subsequent transfer of this technology package to ODINAFRICA. The ODINAFRICA-IV project will use this technology for Coastal Web Atlas development and upgrade in many coastal countries of Africa contributing to the African Marine Atlas.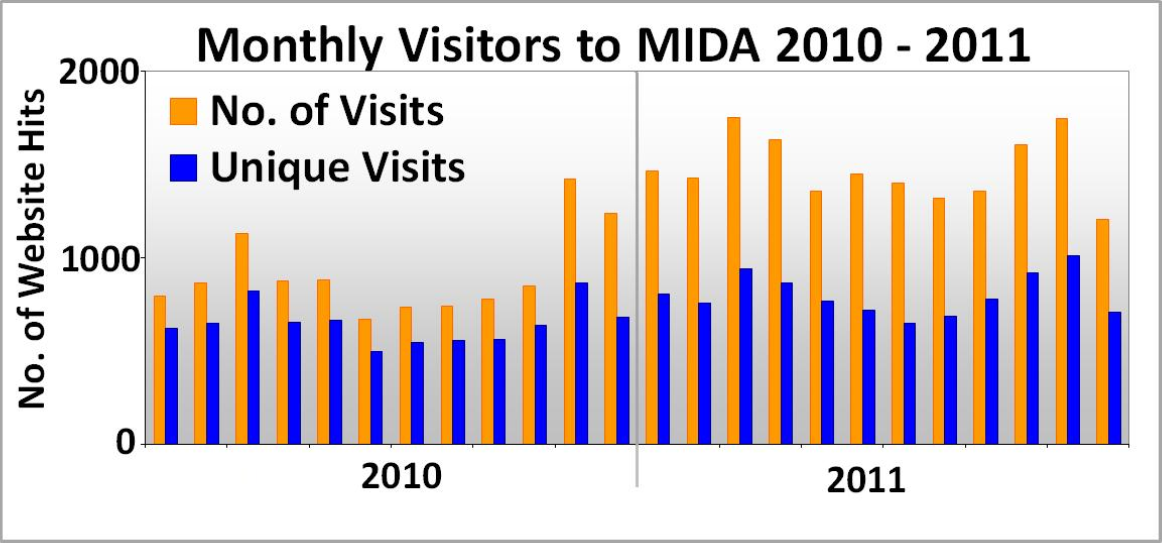 Detalles

Publicado: 05 Enero 2018

05 Enero 2018
The United Nations Committee of Experts on Global Geospatial Information Management (UN-GGIM) have formed a new Working Group on Marine Geospatial Information at its 7th Session held in New York 31 July to 4 August 2017.
The formation of the Working Group follows on submission of a report to the UN-GGIM from the International Hydrographic Organization (IHO) that concluded "the establishment of a specific body that will enable the high level of global guidance and coordination that the GGIM currently provides in the land geospatial information domain to be extended and harmonized with the maritime and water domain is a logical development."



The report on this topic from the UN-GGIM sessions states "The availability and accessibility of high-quality, timely and reliable geospatial information is vital in order to make informed decisions and to ensure accountability for the implementation of the 2030 Agenda for Sustainable Development. Follow-up and review of progress on the Sustainable Development Goals (SDGs) requires the collection, analysis and dissemination of an unprecedented amount of data and statistics including that for inland water bodies and waterways and coastal zones, seas and oceans. The availability of marine geospatial data, particularly bathymetry, of our seas and oceans is currently less than optimal."
The Working Group on Marine Geospatial Information aims to provide a forum for dialogue and coordination between Member States, the United Nations system, the International Hydrographic Organization, and other international organisations and experts with a view to encourage enhanced global cooperation to substantively address issues related to the availability and application of marine geospatial information. Its objectives include:
Raising political awareness and highlighting the importance of marine geospatial information to support the administration, management and governance of the marine environment;


Encouraging the use of internationally agreed-upon geospatial information frameworks, schemas, systems and established standards; and


Supporting UN-GGIM in the development of norms, principles, guides and standards to increase significantly the availability of high-quality, timely and reliable geospatial information including any regional capacity development initiatives.
Full reports on the 7th Session of the UN-GGIM are available at:
http://ggim.un.org/meetings/GGIM-committee/7th-Session/documents/