Detalles

Publicado: 15 Septiembre 2014

15 Septiembre 2014
OceanWise, the independent marine data management and publishing specialist, has recently included Traffic Separation Schemes (TSS), Particularly Sensitive Sea Areas (PSSA) and other International Maritime Organisation (IMO) adopted areas in its marine mapping dataset, Marine Themes.  The areas are available in GIS compatible file formats and as an OceanWise hosted OGC compliant web service making the data ideally suited for inclusion in web based coastal and marine atlases and similar systems.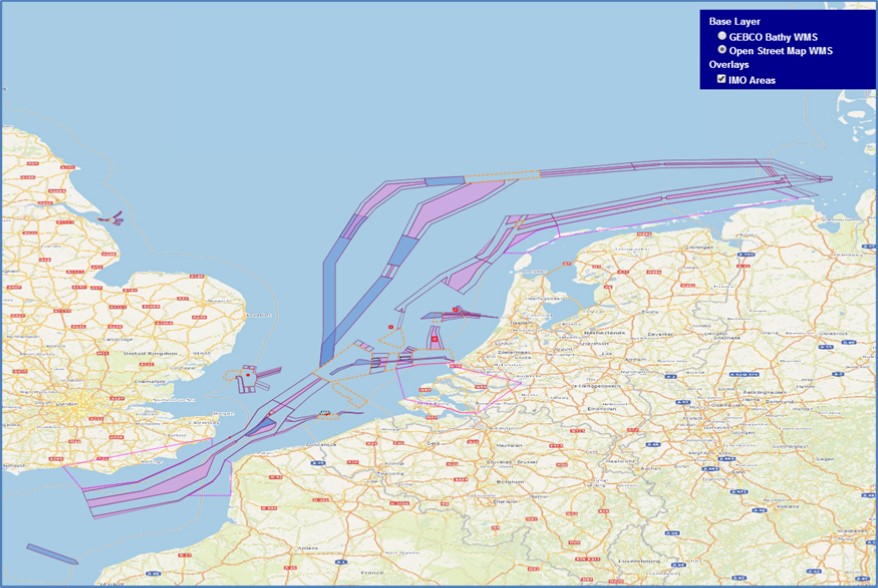 The IMO adopted area datasets are captured from approved IMO documentation and converted into GIS compatible formats under license.  The dataset is normally updated within 5 working days of proposed new or amended areas being published and are therefore available to value added publishers and end users as soon as they are adopted.    
In addition to incorporating the IMO adopted areas into Marine Themes, OceanWise has launched an OGC compliant Web Map Service (WMS) for the data.  The IMO Areas WMS contains worldwide data and can be read directly into most desktop and web based Geographic Information Systems (GIS).  It is ideal for organizations, including progressive Hydrographic Offices, wishing to access definitive source data rather than legacy datasets that have been captured from paper charts.  The image shows OceanWise's IMO Areas WMS in conjunction with OpenStreeMap, although other base maps, such as the GEBCO worldwide bathymetric dataset, OceanWise's ENC WMS and of course Marine Themes itself are also available. 
For more information contact Esta dirección de correo electrónico está siendo protegida contra los robots de spam. Necesita tener JavaScript habilitado para poder verlo.
Detalles

Publicado: 05 Noviembre 2016

05 Noviembre 2016
Brian D. George
Ohio Department of Natural Resources
Office of Coastal Management
Esta dirección de correo electrónico está siendo protegida contra los robots de spam. Necesita tener JavaScript habilitado para poder verlo.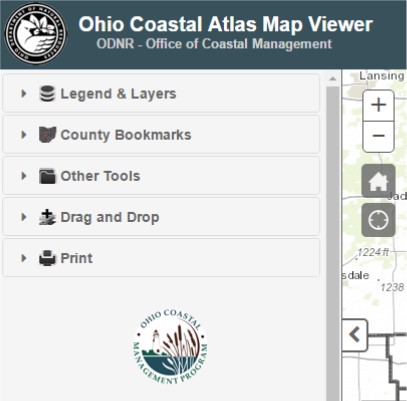 The Ohio Department of Natural Resources Office of Coastal Management coastal.ohiodnr.gov is currently developing a Third Edition of its Ohio Coastal Atlas. The new Coastal Atlas publication is expected to be completed in late 2017. It will be a 10-year update and will correspond with the Ohio Coastal Management Program's 20th anniversary.
The widely-successful, 240-page Second Edition (2007) featured 13 chapters and highlighted content that focused on the cultural, ecological, physical and natural resources in Ohio's Lake Erie basin. It was distributed primarily to coastal decision-makers, local officials, land use planners, coastal engineers, environmental groups, educators and other special interest groups. The forthcoming Third Edition will incorporate updated and newly-acquired GIS datasets, feature new topics of interest, and include all new maps using enhanced cartographic techniques.
The Ohio Coastal Atlas aims to spatially represent big-picture information and topics about Ohio's portion of Lake Erie and its watershed. Development of the Atlas is a collaborative effort involving many federal, state and local partners.
The interactive map viewer for the Ohio Coastal Atlas can be found at: https://gis.ohiodnr.gov/MapViewer/?config=interactiveatlas