Detalles

Publicado: 13 Diciembre 2015

13 Diciembre 2015
COINAtlantic has introduced a local database viewer to its Search Utility (CSU) web-based application. Each result of a user's search for WMS and KML resources using the Google Custom Search API or a user's addition of a WMS layer using the "Add WMS Layer" widget is stored in a local PostSQL data base. A script has been developed to interrogate each of the resources on a daily basis and store the geographic bounds of the KML or the WMS layer. If the interrogation successfully returns the geographic bounds, a green status symbol is displayed in the CSU database viewer (see below). If the interrogation was successful but the bounds were not returned a yellow symbol is returned. A red symbol is displayed if the service did not respond. This capability is a precursor development to support reliability indicators displayed in the CSU user interface and will enable geographic searches of the local data base.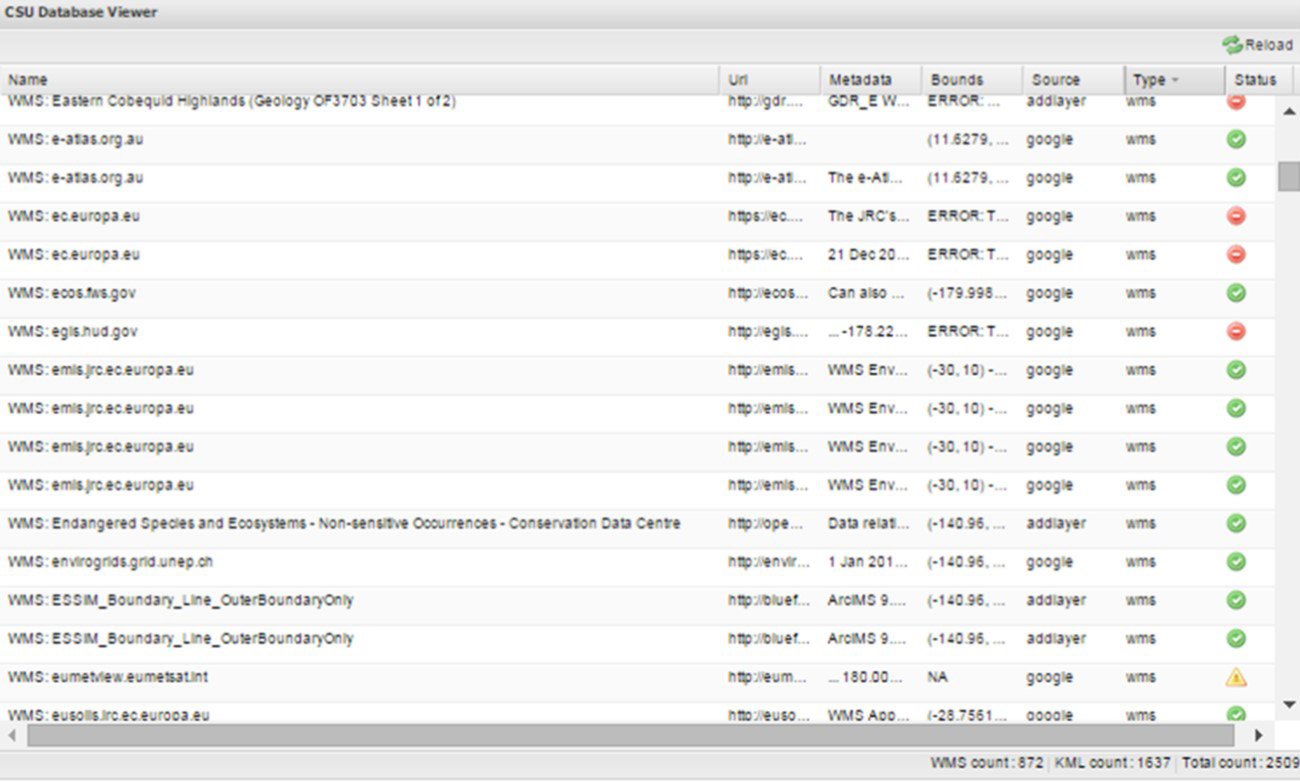 Detalles

Publicado: 07 Marzo 2014

07 Marzo 2014
A webinar on CSW, semantics and ontologies was sponsored by COINAtlantic and followed by a workshop on SmartAtlas 21-22 May 2014 in Halifax. The agenda included an Introduction to OGC and CSW by Jeff McKenna, Gateway Geomatics and a member of OGC, the ICAN CSW mediator by Yassine Lassoued (CMRC), ISO ontology initiatives by Jean Brodeur, Natural Resources Canada, Ontology research at Memorial University by Arnaud Vandecasteele, and ICAN ontology development again by Yassine. The presentations and video will be posted on www.coinatlantic.ca Follow @coinatlantic to find out when they will be available.