Detalles

Publicado: 02 Septiembre 2013

02 Septiembre 2013
Ned Dwyer & Kathrin Kopke
The 6th ICAN workshop, entitled Expanding Participation in Coastal Web Atlas Development and Use was hosted by the University of Victoria, Canada on 16-17 June 2013.


Dr. Rosaline Canessa and her team in the Department of Geography welcomed over 30 ICAN workshop participants to the beautiful UVic campus, offering traditional British Columbia hospitality during our stay. It was great to meet friends and colleagues who have been contributing to ICAN for a number of years and it was extremely encouraging to see new faces and make new connections over the two days.

In addition to establishing formally the IODE ICAN Project Steering Group and developing and consolidating elements of the work plan for 2013 to 2015, the workshop was conducted under a number of thematic sessions. 
Coastal Atlas Training Needs and Opportunities
Building Synergies with IOC projects & related Initiatives \
Atlas Stories and Progress in expanding the network (focus on Eastern Pacific)
Adding your Atlas to the International Web Atlas Portal
Data Integration Platforms (including volunteered geographical information)
In the vibrant discussion that took place in the formal sessions as well as in some of Victoria's many restaurants and bars; it became clear that the skills and expertise of ICAN members are of great relevance in the development of coastal information systems. Taking advantage of such capacity and knowledge to not only progress ICAN objectives but also assist other relevant IOC initiatives including the Integrated Coastal Area Management programme and reaching out to activities outside of IOC such as those of the Coastal Zone Community of Practice of GEO have emerged as ICAN priorities in the coming months and years. The participation of  Hans-Peter Plag of CZCP resulted in an invitation for ICAN to participate in the next meeting of the CZCP that was held in College Park, Maryland on 27-28 August 2013.
All the workshop presentations can be found at http://ican.science.oregonstate.edu/en/ican6_prog  and a full workshop report will be published later in 2013.
Detalles

Publicado: 18 Marzo 2014

18 Marzo 2014
Ned Dwyer,
Kathrin Kopke
The full report on the ICAN 6 workshop held in June 2013 is now available on the ICAN website at: http://www.oceandocs.org/handle/1834/6612. Here is a sneak preview of the Executive Summary.
From June 16th to 17th, 2013, the International Coastal Atlas Network (ICAN) held a workshop on "Expanding Participation in Coastal Web Atlas Development and Use", at the University of Victoria, British Columbia, Canada. The workshop (aka "ICAN 6") engaged 29 participants from 9 countries, representing 22 organizations and multiple areas of scientific and technical expertise. This meeting was a follow-up to the successful 2011 workshop on "Coastal Atlases as Engines for Coastal & Marine Spatial Planning" (aka "ICAN 5") held in Oostende, Belgium, as well as workshops in 2009, 2008, 2007 and 2006.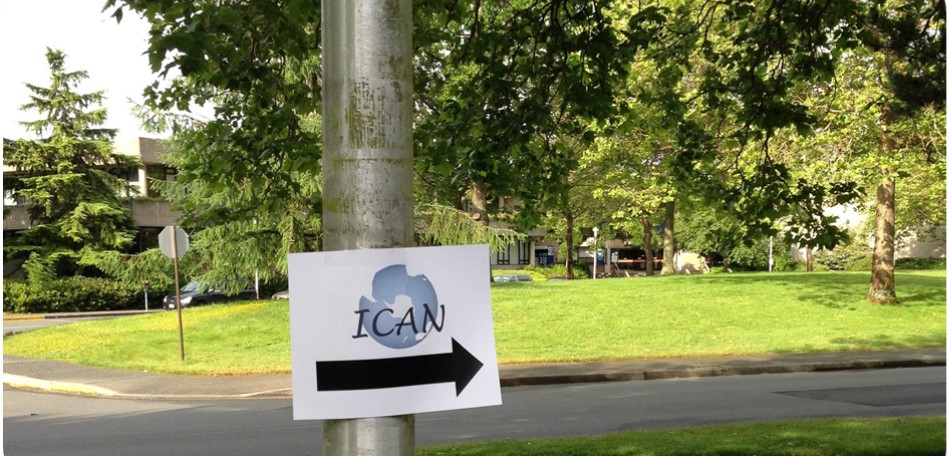 ICAN 6 provided an opportunity to discuss how the ICAN community could take advantage of now being an IODE project to share its knowledge and aid capacity building among IOC member states in relation to coastal and marine data management. Moreover, ICAN has seen its membership grow in the last two years and given its extensive membership along the North and South American Pacific coasts it was a great opportunity to hear about atlas developments in those regions.
Key activities at the workshop included:
exploring the opportunities for ICAN in an IODE context and how to build synergies with other IOC projects; the activities of the Ocean Biogeographic Information System (OBIS) project of the IOC were presented as well as IOC's ICAM programme which highlighted how data management tools developed within ICAN can contribute to the goals of ICAM. Beyond the IOC, activities within the Group on Earth Observations' (GEO) Coastal Zone Community of Practise (CZCP) are very relevant to ICAN, in particular the objective to develop a global coastal zone information system (CZIS). ICAN can help inform the development of such a CZIS


discussion of coastal atlas training needs and how ICAN members can contribute; in particular the training requirements of the African Coastal and Marine Atlas, and the Caribbean Marine Atlas were discussed. An overview of IODE training activities was presented and linkages on training between ICAN and ICAM related projects (e.g. SPINCAM II) were discussed. ICAN should also take advantage of the OceanTeacher platform developed by IODE


Atlas Stories – presentations from Atlas developers and users from North and South American Pacific coasts and beyond; the ICAN 6 Atlas Stories focused on CWA development around the Western Pacific Rim presenting new activities as well as updating the network on recent upgrades to previously discussed CWAs. The session started with the South American SPINCAM project which is developing atlases across five countries, followed by updates on the Oregon Coastal Atlas and the Washington State Coastal Atlas. Workshop participants also learned about Canada's CanCoast and ShoreZone and the session concluded with the introduction to SmartAtlas through the African Coastal & Marine Atlas Experience


a small "workshop within a workshop" for atlas technical developers on how to become a new node in the ICAN interoperability portal, version 3; The latest version has multilingual search capability, semantic search and the ability to connect directly to map services and display the results in a map. It was agreed that the current interface will be upgraded to HTML5 in the coming period


a small "workshop within a workshop" focussing on Volunteered Geographical Information (VGI) and its implications for coastal atlases; within the EEA, systems have been developed using both crowdsourcing and citizen science approaches. SeaSketch is a software platform intended as an end-to-end mapping solution for marine spatial planning, which allows anyone, regardless of their technical abilities, to sketch prospective management plans and receive analytical feedback on the consequences of their designs. The Marine Regions project aims to develop a standard for georeferenced marine names and there is potential to link it to the ICAN portal. Esri is introducing the concept of a "living Atlas" which is delivered via ArcGIS Online (AGOL). ICAN members can take advantage of this concept by using it to leverage their existing Atlas holdings or by using the platform to build a new Atlas quickly


development of an ICAN work plan for the period 2013-2015; this included plans for developing a communications strategy, a handbook on how atlas developers and users can interact and building synergies with other IOC and non-IOC projects. It also looked at developing a coastal atlas training plan. At its core ICAN supports atlas development and interoperability approaches, therefore the Technical Committee presented its plans for developments in the next two years.
The workshop concluded with the first face-to-face meeting of the new Steering Group, which was put in place after ICAN became an IODE project. This meeting saw two new members join the SG and appointed leads to the various work plan elements.
Since ICAN 6 there have been developments in relation to the work plan.  A revised plan and associated budget request was submitted to the IODE Officers meeting held in March 2014. As IODE has a limited budget and a number of projects to support, not all work plan items will receive funding, however the funding allocated will be of significant assistance to maintain ICAN and help progress its work. ICAN is now on a sound footing as part of the IODE family of projects, although members should continue to seek funding from other sources to advance the key technical activities. This ambitious work plan will require the commitment of all members to ensure that it can be implemented. A priority for 2014 is the redevelopment of the web site in order to make it easier to navigate and more responsive to user needs. Interoperability remains a core activity of ICAN and the technical committee has proposed a number of activities to progress further the developments in this area. A key technical concept which emerged at ICAN 6 was that of an "atlas-in-a-box". The idea is that a new atlas developer can get started quickly on implementing and publishing a CWA with a minimal amount of technical/programming knowledge.  The committee intends to scope the feasibility of such a development based on potential solutions such as SmartAtlas and ArcGIS Online.
We would like to thank Rosaline Canessa and her team at the University of Victoria for their warm welcome and excellent hosting of ICAN-6 and we look forward to seeing you at the 7th International workshop (aka "ICAN 7") which will be hosted in South Africa from 20-21 April 2015 just before CoastGIS 2015.