Detalles

Publicado: 11 Junio 2017

11 Junio 2017
Gateway Team, Division of Community Resilience and Regional Programs
Office of Planning & Development, New York Department of State
Esta dirección de correo electrónico está siendo protegida contra los robots de spam. Necesita tener JavaScript habilitado para poder verlo.
Focus on Data!
Great Lakes folks, and specifically those in the Lake Erie and Niagara River Watershed, will be pleased to hear that, in partnership with Erie County Environment & Planning, we've started adding information from a watershed Atlas they have developed.  There are now 14 new datasets related to their mapping effort available on the Gateway with another batch coming soon.  These are state-wide and in some instances region–wide datasets that Erie County used in developing their Atlas.  You can find the information by simply searching on "Lake Erie", here is a link to the map viewer with all of the new datasets added to the view: Lake Erie & Niagara River Watershed.
In addition to more Lake Erie & Niagara Watershed data, Long Island Sound-Centric folks should stay tuned for the next Gateway Update…
As always we appreciate suggestions regarding additional geospatial information that you would help you in your work or to understand your world around you.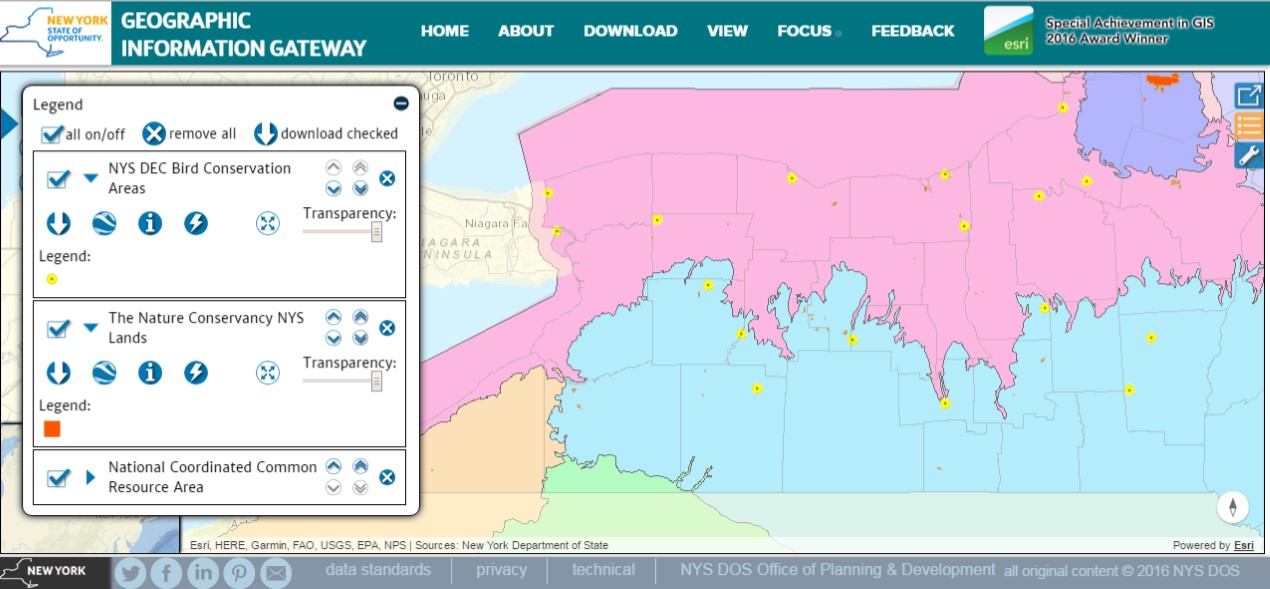 Download Away!
About two weeks ago some astute users notified us that there were issues with downloading some of the datasets.  We identified the issue and it was in effect a "switch" that hadn't been turned on for datasets that we've added since the beginning of the year.  This has been rectified and all datasets that are indicated as available for download are now telling the truth!  A big Thank You to those who provided us feedback on the bug, keep up the great work! 
The Numbers
We had a BIG month in April with some major milestones achieved and surpassed. On Thursday, 27 April, the Gateway exceeded 100,000 pageviews and surpassed 18,000 visits since its launch on 29 September  2015.  April 2017 experienced the third highest monthly visitor count out of the 19 months the site has been publicly available, the two higher months were October 2015 (essentially the month of its launch) and June 2016 (when we first sent an eblast about the Gateway out to the local government listserv with over 13,000 recipients).
Social Media
The facebook and Twitter icons at the bottom of Gateway pages link directly to our facebook page https://www.facebook.com/informationgateway/ and twitter account https://twitter.com/NYGateway You can stay up to date on facebook and/or by following our twitter feed. Please like us and share us on fb and retweet! As always, please don't hesitate to provide feedback on your visit to the Gateway so that we may continue to improve on it's usefulness and your experience.
Detalles

Publicado: 01 Junio 2017

01 Junio 2017
The IOC Committee on International Oceanographic Data and Information Exchange held its Twenty-fourth Session (IODE-XXIV) at the Renaissance Hotel Kuala Lumpur, Kuala Lumpur, Malaysia between 28 and 31 March 2018.  The IODE Session was attended by 67 participants from 31 IOC Member States and 5 Organizations.  Each IODE project reported progress over the last inter-sessional period.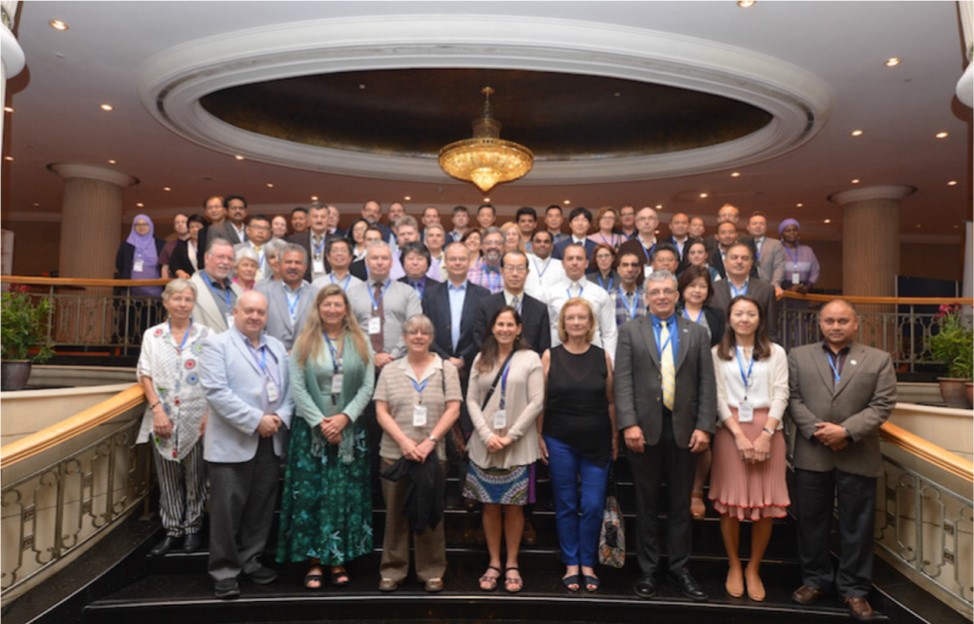 ICAN co-chair Marcia Berman reported progress and highlights on behalf of ICAN.  Most notable was the final transition of the website to the IODE platform (http://ican.iode.org/), the publication of two newsletters, presentations at 10 scientific and international meetings by ICAN members, and the publication of the ICAN-Best Practice Guide to Engage Your CWA User Community (Kopke K. & Dwyer N. (Eds.).(2017). Paris. Intergovernmental Oceanographic Commission of UNESCO (IOC Manuals and Guides 75) 28 pp. (English) (IOC/2016/MG/75)];(OceanDocs: http://hdl.handle.net/1834/9579). 
The Committee welcomed the work achieved by ICAN and the growth of the network; urging relevant organizations and projects to join the ICAN community.  In addition, the Committee reviews requests from all projects for funding for the next intersessional period.  ICAN requested a total of $33,500 USD to support continued web development, expert travel, the development of a searchable coastal web atlas catalogue, and the organisation and execution of ICAN-8 and the biennial face to face ICAN Steering Group Meeting.  The Committee appropriated $24,250 over the next two year cycle; acknowledging the importance of all items identified in the proposed work plan.