ICAN was represented by Steering Group Member Ned Dwyer at the recent 1st Global Planning Meeting for the UN Decade of Ocean Science for Sustainable Development, held in Copenhagen, Denmark from 13-15 May 2019.
As was mentioned more than once  during the meeting the UN Decade offers the ocean community a once-in-a-life-time opportunity to join efforts, mobilise resources, create partnerships and engage governments and other stakeholders in moving towards "the Ocean We Need for the Future We Want".
As Jane Lubchenco from Oregon State University said during the session on a Healthy and Resilient Ocean, we need a new narrative in relation to the Ocean. For too long it was considered "too big to fail". More recently it has been considered "too big to fix". Now, given that the Ocean covers over 70% of our planet, we need to realise that it is "too big to ignore". We need to alter our sense of what´s possible and realise that the Ocean provides a path to a smarter, wiser and more sustainable future. You can
.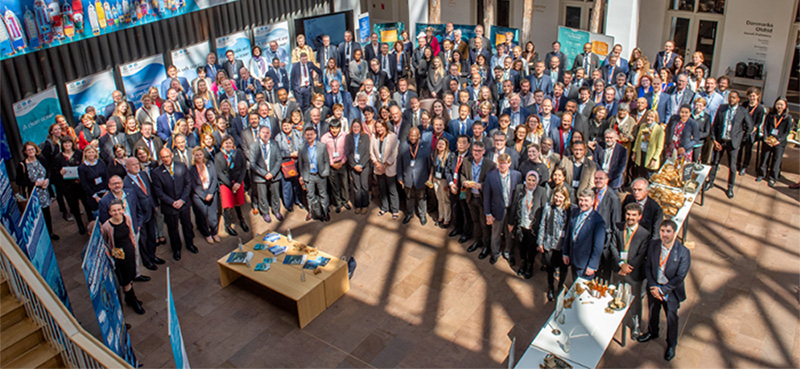 Ned participated in two of the parallel workshop sessions which saw groups of participants discuss topics in more depth. In the workshop dedicated to discussing how to enhance observations and make these observations more widely available, Ned highlighted how coastal and marine atlases have a role to play in improving access to collected data, but could also play a role in relation to citizen science as they can be used for highlighting citizen collected information. In the workshop on data management, capacity building and ocean literacy, Ned highlighted the work that ICAN has been doing in all of these areas and that it is looking forward to making practical contributions to the success of the Decade.
Following this first meeting a number of regional meetings are planned starting in July 2019 and running until early 2020. Check out the calendar of meetings and if possible attend one of them, so that you too can promote ICAN and your own contributions for the Decade.
You can read the official press release of the meeting and access the programme, background materials and the livestreaming videos of the plenary sessions here.
Related Documents
ICAN Support Actions for UN Decade of Ocean Science for Sustainable Development (PDF)
---
---