Details

Published: 14 March 2013

14 March 2013
Arlington, Virginia (March 14, 2013)—The potential impacts of climate change are already influencing the choices that coastal communities, resource managers, and conservation practitioners are making for ecosystems and infrastructure. To help planners and managers prepare for the far-reaching effects of these changes, the EBM Tools Network today released a free publication, Tools for Coastal Climate Adaptation Planning: A guide for selecting tools to assist with ecosystem-based climate planning.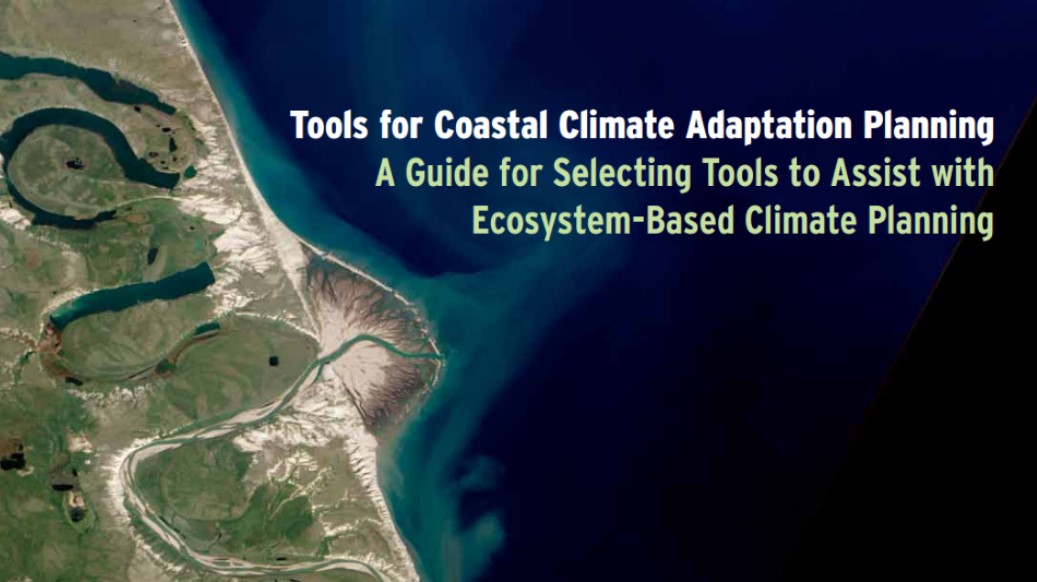 The guide is designed to assist practitioners responsible for understanding and preparing for climate-related effects. By focusing on software and web-based applications that leverage geospatial information, Tools for Coastal Adaptation Planning will help these professionals account for the health and well-being of ecosystems and human communities in projects and plans.
The guide targets practitioners and decision makers involved in conservation, local planning, and the management of coastal zones, natural resources, protected areas, habitat, and watersheds in the coastal United States including the Great Lakes. In addition to detailed information about a key collection of visualization, modeling, and decision support tools, Tools for Coastal Climate Adaptation Planning offers instructive case studies about how other professionals have successfully applied the tools in a several coastal communities in the United States. Professionals from inland and international regions will also benefit from the guide's tool information and lessons.
Funded with the support of the David and Lucile Packard Foundation and the Keith Campbell Foundation for the Environment, Tools for Coastal Climate Adaptation Planning can be downloaded for free at www.natureserve.org/climatetoolsguide